[av_one_fourth first min_height=" vertical_alignment=" space=" custom_margin=" margin='0px' padding='0px' border=" border_color=" radius='0px' background_color=" src=" background_position='top left' background_repeat='no-repeat' animation=" av_uid='av-8zrrf8′]
[av_textblock size=" font_color=" color=" av_uid='av-7hstfo']
IMPLANTOLOGY
[/av_textblock]
[av_textblock size=" font_color=" color=" av_uid='av-ltk9g']
[shortmenu menu="Menu Implantologia" display="inline" enhance="true" submenu_color="#000000″ submenu_anchor_color="#e0e0e0″ submenu_anchor_hover_color="#ffffff" submenu_transparency="0.8″ arrow="true" is_responsive="true" responsive="767″]
[/av_textblock]
[/av_one_fourth][av_three_fourth min_height=" vertical_alignment=" space=" custom_margin=" margin='0px' padding='0px' border=" border_color=" radius='0px' background_color=" src=" background_position='top left' background_repeat='no-repeat' animation=" av_uid='av-dha2s']
[av_textblock size=" font_color=" color=" av_uid='av-37d6tw']
Not for everyone the visit to the dentist is a normal medical consultation, there are cases of dental phobic and emotionally vulnerable patients. And the more delicate the dental situation, missing teeth, compromised smile and reconstruction, the more the state of tension worsens and the very wrong tendency to postpone the session to the dentist.
How can you help a particularly sensitive patient? How to ease the anxiety resulting from the encounter with the dentist? First of all, specifying that dental techniques have changed significantly, advanced technologies and new methods are able to restore the smile within 24 hours, with very low levels of trauma and stress for the patient (we refer to immediate loading implantology). Then, for all the questions that the patient will want to ask, the dentist will answer by dissolving doubts and presenting a clear picture on the treatment and all that it could entail.
On this page we will try to review the questions of a patient who has particular fear in facing the dentist and an implant surgery. We hope to be of help and to relax the "scared" teeth.
How we help dental phobics
Everyone must know their fears and you, you know, the top of the list is the dentist. What strong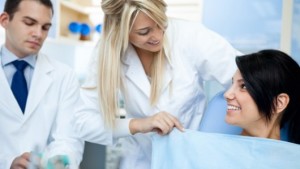 could help you contain your state of anxiety? Know that in that dental center there is a skilled and specialized staff, including anesthesiologist experts for the prevention and limitation of pain. Know that the dentist will have caught, first of all, your state of anxiety trying to calm yourself and put you at ease. No one will judge the fact that you are afraid of surgery, let alone the dentist! And if your pain threshold is very low, don't worry, anesthesiologists will know what to do to keep you from feeling the pain.
Moving on to the surrounding environment: the presence of a comfortable environment and the diffusion of soft music, attentive, caring and specialized staff who have advanced tools at their disposal allow you to ease your tension. Soon that environment might even get you friendly, which you never would have believed.
Our Sanident clinic has always paid great attention to the patient's state of mind trying to create a friendly place around him.
Would you like total anesthesia? Know that, for the insertion of dental implants, we rely on local anesthesia and conscious sedation. Conscious sedation, given to the patient by an anesthesiologist, brings you to a state of drowsiness. You will not feel pain, you will not be aware of time, you will not realize anything, you will not feel anxiety or fear. At the end, you'll feel like you've dreamed. Total anesthesia, which may seem to be the solution to all your fears, is not really necessary at all.
Dental allergy issues? Modern medicine, for all artificial supports, uses titanium, a resistant and light material that has no allergenic components and that the body accepts as an integral part of the organism. Our clinic has strict protocols to keep the operating room sterile.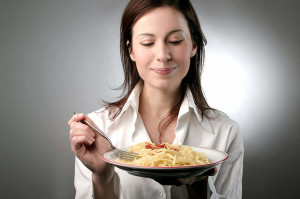 Are you afraid of not being able to return to normal daily actions? With the prostheses loaded on the implants, the result does not change: you will be able to eat and talk, just like with natural teeth, without feeling any strange difference in your mouth. In 24 hours you will have a fixed prosthesis and you can take solid food from the next day.
Are you a runner? Do you like to be always on the move and do you think a dental operation could force you to sit still? All you have to do is have some patience and avoid too intense sports activities, but you can do lighter activities so you don't stop completely.
Waiting and postponing have not solved your problems, they have only complicated your situation and made your every lunch or smile less peaceful. For this reason, we advise you to start your journey to find serenity with a small step: booking a visit. During the first visit you will have nothing to fear, we are prepared to deal with cases similar to yours and, above all, we will do nothing but a simple visit. At the end of your journey, you will feel proud to be able to overcome your limits, happy to have found your serenity and peace of mind because your plants will be guaranteed for life and we will never leave you alone!
[/av_textblock]
[/av_three_fourth]