One of the consequences of extracting one or more teeth could be the loss of alveolar bone, both in terms of bone density and thickness. However, new dental techniques are being examined by the scientific community that would help prevent bone resorption after the avulsion of one or more teeth.
Techniques for the prevention of bone resorption
To prevent bone resorption, two main techniques have been implemented: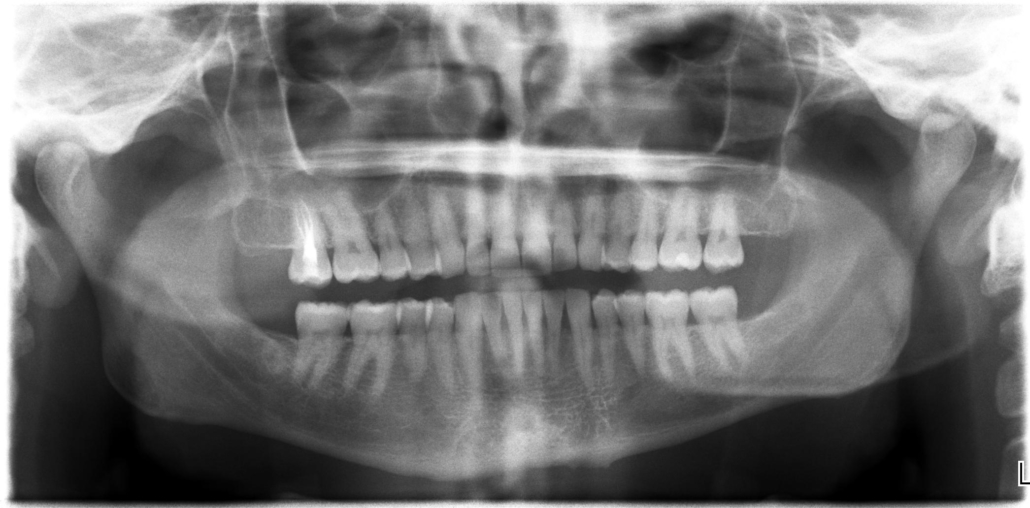 the use of a collagen membrane to be applied to the alveolus immediately after tooth extraction;
the combined use of collagen membrane and a bone graft.
In the first case, the collagen membrane allows osteogenic cells to repopulate the alveolar bone at the site of extraction. In the second case this process is further supported by the bone graft which offers mechanical support to the membrane.
Research on techniques
A group of researchers carried out a study on two different techniques for the prevention of bone resorption following the extraction of one or more teeth.
The results were published in the Journal of Oral & Maxillofacial Research and present the comparison between the two different surgical techniques and natural healing without any intervention with respect to the alveolar bone.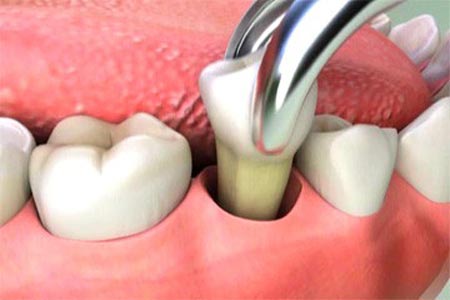 The survey was carried out on 30 patients who underwent tooth extraction in the premolar or molar area. In the post-extraction phase they were divided into three groups composed of 10 patients each, on which three different techniques were applied:
Group 1: insertion in the post-extraction site of the collagen membrane only;
Group 2: insertion in the post-extraction site of the collagen membrane and graft of porcine bone;
Group 3: natural healing.
The aim of the research was to compare and evaluate the clinical results of three different techniques. The evaluation was carried out by measuring the dimensions of the alveolar ridge immediately after the extraction and then 3 months after the surgery to prevent resorption or in the case of natural healing 3 months after the extraction.
The results of the research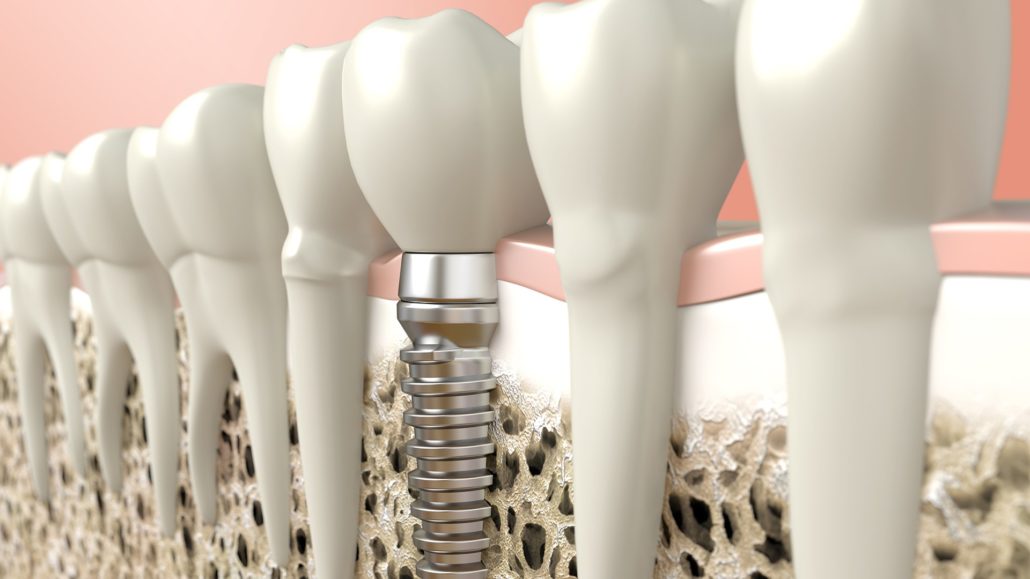 The results showed that the bone loss in the naturally healing group was much more significant than in the other two groups in which surgical techniques were applied to prevent bone resorption.
It was also found that complete bone remodeling is not possible, regardless of the technique used, but membrane and membrane procedures combined with bone graft can compensate for a good deal of bone loss.
An important result especially for those patients who, after the extraction, intend to replace the tooth with an immediate load implant surgery. A good density and adequate bone thickness are in fact necessary requirements for the success of implantology.
https://www.sanident.com/wp-content/uploads/2020/09/prevenire-riassorbimento-osseo.png
300
855
Redazione
https://www.sanident.com/wp-content/uploads/2020/05/Logo_Sanident_2_600.png
Redazione
2020-09-22 15:53:44
2021-12-02 12:10:37
Preventing bone resorption after tooth extraction